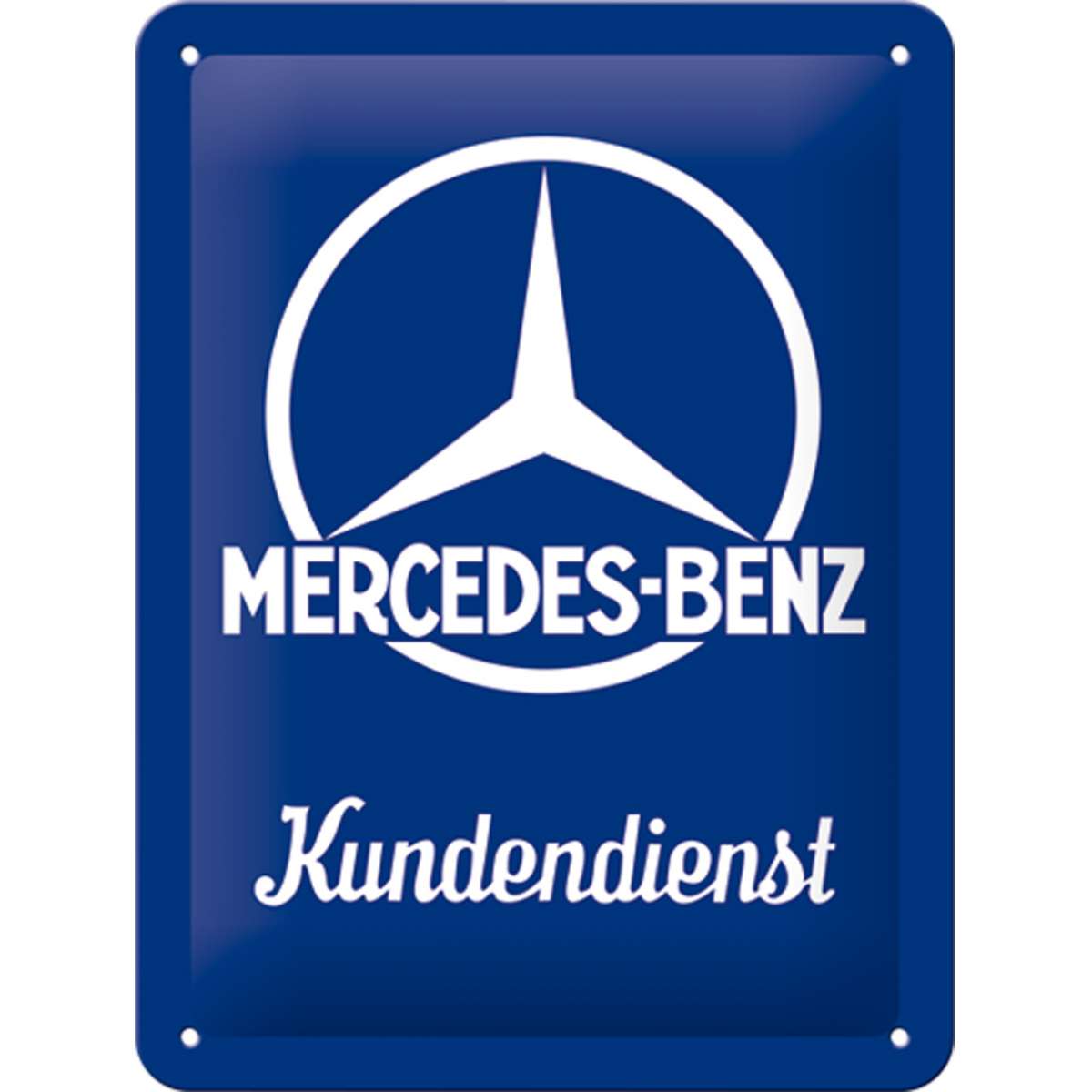 Mercedes-Benz Tin Sign Kundendienst small
Prices incl. VAT plus shipping costs
Ready to ship today,
Delivery time appr. 1-3 workdays. Delivery times may vary depending on the delivery country.


This article is an exclusive AMG Private Lounge item. Please enter the correct code, to add the article to your shopping cart. For more information the code can be found under AMG Private Lounge
The code you have entered is not correct. Please try again
Product information "Mercedes-Benz Tin Sign Kundendienst small"
Is it due to the displayed brands or products or maybe because of the beautiful images that tin-plate signs are favored? For many years tin-plate signs are popular decorative objects and offer an ideal possibility to bring taste and personality to the privacy of one's home.
The material stands for quality and endurance and stands out against alternatives like posters or plastic products. The special charm of tin-plate signs originates from the high-quality image embossment, which accentuates the contours of the image three-dimensionally. The image appears especially vivid. We manufacture our signs in Germany and are proud of the quality "Made in Germany"!
Format: 15 x 20cm, resembles the DIN A5 format
Thick steel sheet metal
Arched and image-embossed
Crimped over edges
Rounded corners and pre-drilled holes
Protective lacquer
individually wrapped in sturdy plastic bags