No results were found for the filter!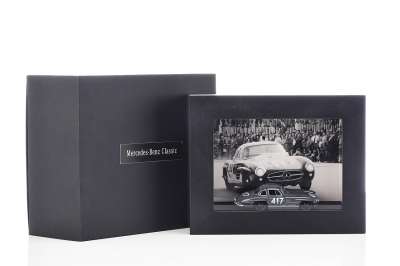 Object Frame (300 SL Roadster)
Normal 0 21 false false false DE X-NONE X-NONE In the innovative object box, car models are perfectly staged in a high-quality frame. The new presentation tool is made almost 100% by hand, ia. in cooperation with local social...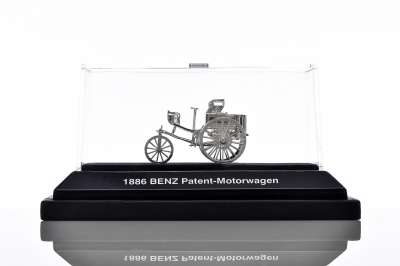 1886 Benz Patent-Motorwagen 1:43 Sterling...
Benz Patent-Motorwagen und Daimler Motorwagen von 1886 aus Sterling-Silber im Maßstab 1 : 43 Handarbeit pur: Die Anfänge von Mercedes 1886 war ein wichtiges Jahr in der Entwicklung der Automobile: Carl Benz ließ seinen dreirädrigen...