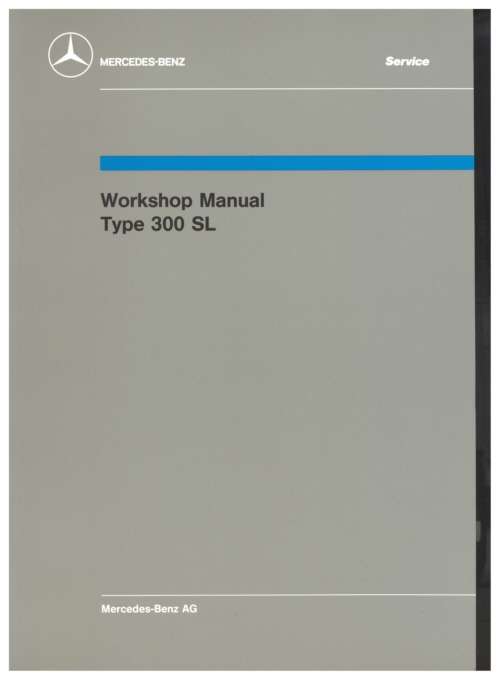 Werkstatthandbuch Mercedes-Benz 300 SL (W 198) (englisch)
Prices incl. VAT plus shipping costs
Ready to ship today,
Delivery time appr. 1-3 workdays. Delivery times may vary depending on the delivery country.
Product information "Werkstatthandbuch Mercedes-Benz 300 SL (W 198) (englisch)"
Unsere Werkstatthandbücher sind ursprünglich für das Fach- und Kundendienstpersonal unserer Mercedes-Benz -Werkstätten erstellt worden. Der Anfang bestand in einem Konstruktionsgruppenverzeichnis, das für alle PKW gleich ist und jedem Werkstatthandbuch vorangestellt wurde. Dieses Gruppenverzeichnis wurde von unserem Zentralkundendienst nach und nach mit Informationen über die in unseren Fachwerkstätten erforderlichen Arbeiten gefüllt. Es ist nicht gleichzusetzen mit einem Inhaltsverzeichnis. In diesem Rahmen beschreibt ein Werkstatthandbuch Reparaturarbeiten in einzelnen Arbeitsschritten mit Hilfe von Zeichnungen, Fotos und Tabellen.
Produktdetails:
Typen: 300 SL / Roadster
Baureihe: W 198
gebunden; 596 Seiten
Sprache: englisch

Die Daimler AG bietet als einziges Unternehmen diese umfangreiche Werkstattinformation auch seinen Privatkunden an. Sie kann dem erfahrenen Hobbyrestaurator Hilfe bieten, ist aber nicht geeignet als komplette Anleitung für eine Restauration oder Reparatur.