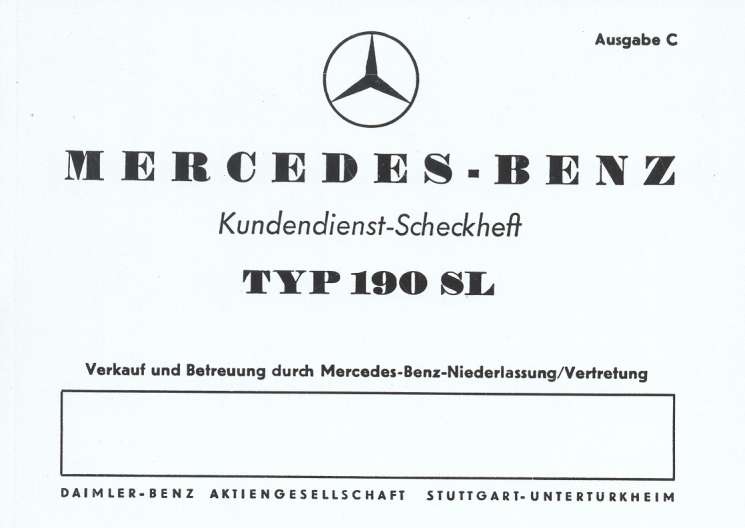 Wartungsheft 190 SL (W 121)
Prices incl. VAT plus shipping costs
Ready to ship today,
Delivery time appr. 1-3 workdays. Delivery times may vary depending on the delivery country.
Product information "Wartungsheft 190 SL (W 121)"
Baureihe: W 121
Baujahr: 1955 - 1963
Typ: 190 SL
Sprache: deutsch
Wartungshefte dienen zur Dokumentation der durchgeführten Schmier- und Wartungsarbeiten und geben Hinweis über deren Umfang und Zeitpunkt.