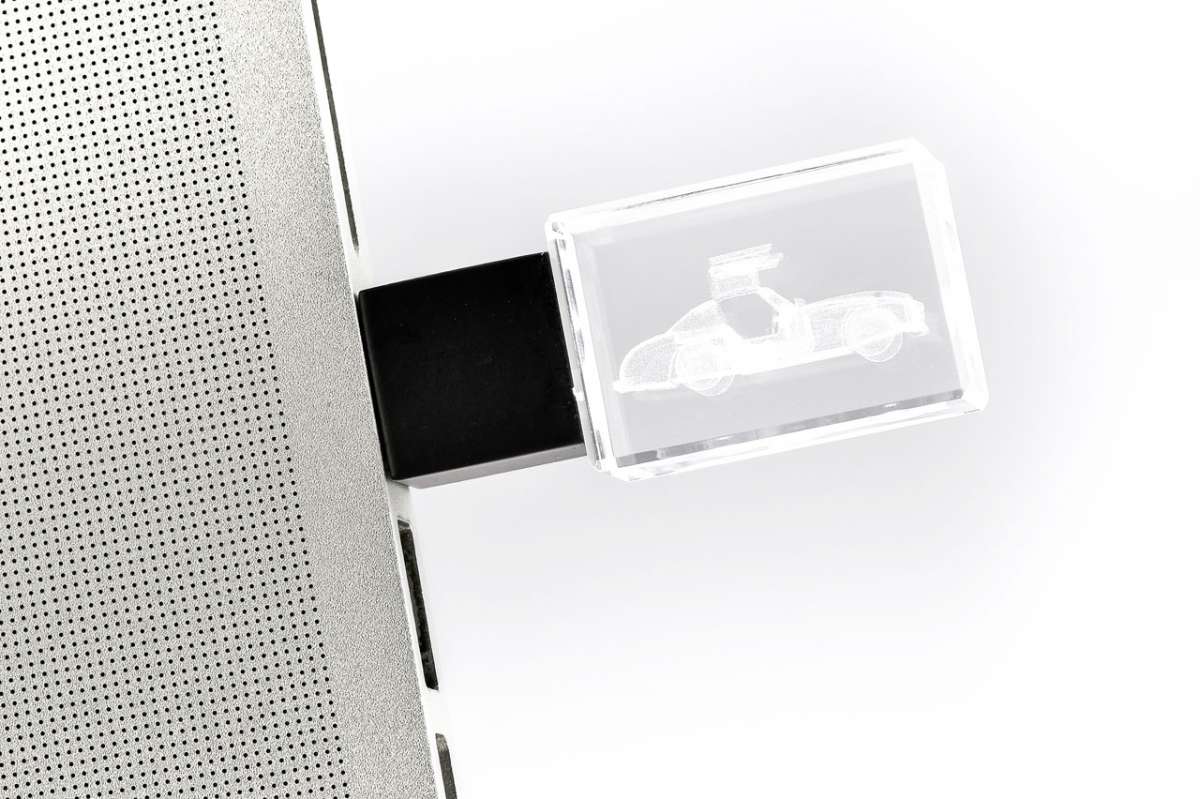 USB-Stick 300 SL Glass 16 GB
Product information "USB-Stick 300 SL Glass 16 GB"
USB Stick with Glass and Engraved 300 SL Gullwing
The especially high-quality workmanship makes the 300 SL USB stick a true highlight. A detailed 3D model of the Mercedes-Benz 300 SL "Gullwing" has been laser engraved in the glass part. As soon as the USB stick is connected, the car model lights up, illuminated by a concealed LED lamp.
The storage capacity is 16 GB, providing adequate space for your documents, photos, or films.